Reflections on community in 2020
It goes without saying that this has been a year like no other. As the last hours of 2020 are ticking by, I am taking a moment to be grateful for all the positives that have happened this year – my interviews with some amazing folk as part of The Norfolk Foodie series, my recipes with Old Hall Farm, and the reviews that I have managed to do for some truly great eateries across Norfolk.
I have not just been local, however. I have begun The Delicate Diner meets… series, and with the way of the world as it is at the moment, I hope to expand on this in the coming months. Watch this space…
So, what have been the foodie highlights? While I didn't make banana bread or sourdough when Lockdown came, I did make cookies and lemon drizzle cake. Thanks to the incredible summer, we enjoyed long barbeques in the garden both alone and socially-distanced with family. We discovered local foodie collections for piping hot pizza and three-course dinners. And we end the year with a takeaway from Old Hall Farm, truly taking the pressure off as the final moments of 2020 get ready to leave.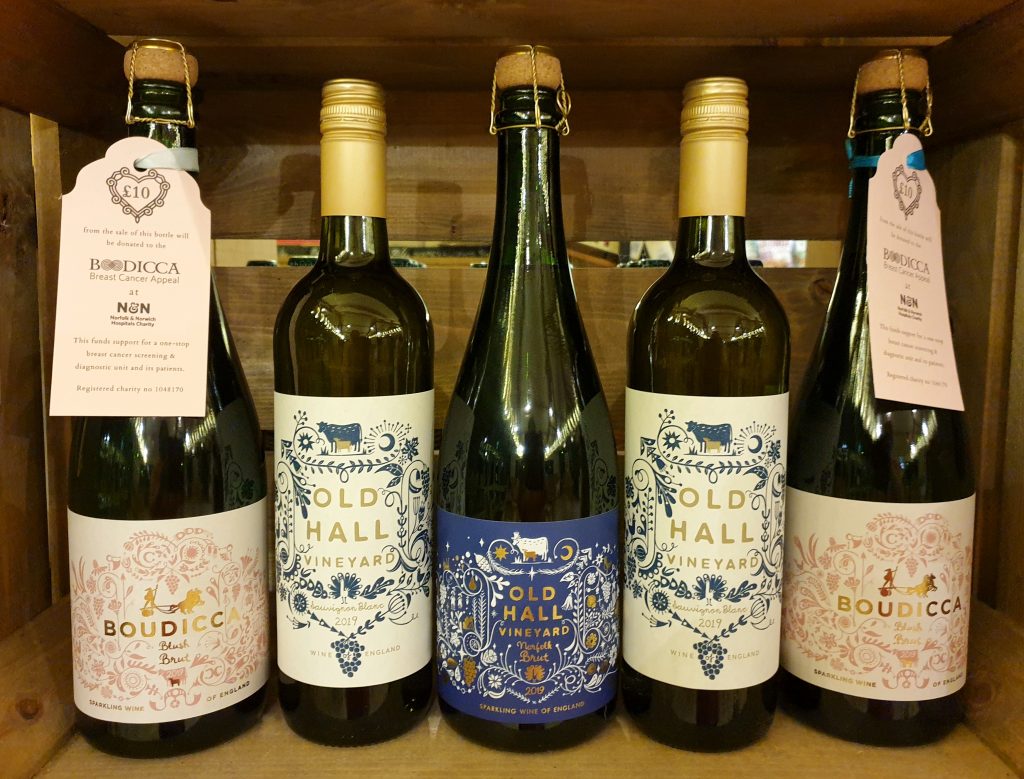 So much has happened this year that makes me thrilled for my foodie friends. Local wine has done a roaring trade, and new wines continue to come on the market – Chet Valley Vineyard's Red Kite is the first sparkling red in East Anglia and it is an amazing drink. Yes, it goes with food, but it also reminds me of hot days in Australia, and this is a drink for all seasons – and reasons. Old Hall Farm Vineyard has opened and of their three wines, the Boudicca Blush is truly sensational. I love it, I simply love it. I haven't felt that way about a wine since a tasting back in 2015 – and if I was to have my 40th again, this would be my fizz of choice to have as people arrived. Best of all, it helps the Boudicca Appeal, with £10 from the sale of each bottle going to this very special cause.
Then I have foodie friends who have continued to evolve during the pandemic. Norfolk Gin opening up their online shop and offering national delivery. Moon Gazer Ales tempted me with beers to try and cook with while keeping us all entertained with David's stories. And Charlie Hodson opening up his dream – a Cheese Room and Deli in Aylsham. People have taken all that the world has thrown at them, assessed it, and carried on with even more gumption than before. And for that, I love them even more.
Then we have the delis, the greengrocers, the fishmongers, the butchers – everyone who has embraced home delivery and done their level best to ensure that we are safe. Again, we have so much to be thankful for. We owe these businesses so much and must not forget them when normality, however that looks, returns and the world becomes busy again.
At the heart of this are the farmers and producers who truly capture the 'keep calm and carry on' attitude. Every day, they have just quietly gone about their business only this time around, it has been noticed. And long may that continue.
For my own part, The Delicate Diner has more than triple the number of annual visitors. My interviews with Charlie, Anna and Hugo, Richard B, and Galton especially have all gone down a storm, as have my reviews of The Boars and Brasted's. Of the recipes, you have loved my Old Hall Farm delights – particularly the beef and mushroom casserole with dumplings, my perfect roast pork, the saffron chilled rice pudding, and the roast pheasant . It always means to much when I get messages from people saying that they have enjoyed cooking my recipes – and for that, I thank you.
Away from food, I published my debut novel, Sandstorm and have begun work on the second novel in the series. This has been an amazing achievement although I think that we can all agree motivation can be hard right now. While we are past the shortest day and the floods and storms have (for now) receded. Normally, we would now begin to look forward again – but we know that the strange ways of 2020 will continue to be with us, for a while at least. We still will not be able to hug one another, we cannot meet our dear friends in a restaurant, and we cannot act on impulse, just popping to meet a friend for coffee. But we can, and must, look forward.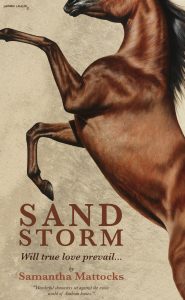 No one knows what 2021 will hold. But I know that the amazing spirit of the local community will help in seeing us through the weeks and months that lay ahead. This is the community that has been here, supporting us, every step of the way. When time, and tiers, allow, let us be there for them, too.
Thank you so much for your support to me too, personally, this year – it has meant a lot.
Samantha xx